Winchester Wasteway Perch
Well, fishing this last Friday was a blast! Mike and I decided to go back to Winchester Wasteway and give it another try for perch. The water temp was up and the perch were definitely biting. After about 30 minutes of pulling in fish after fish on bait rigs, we decided to diversify our offerings.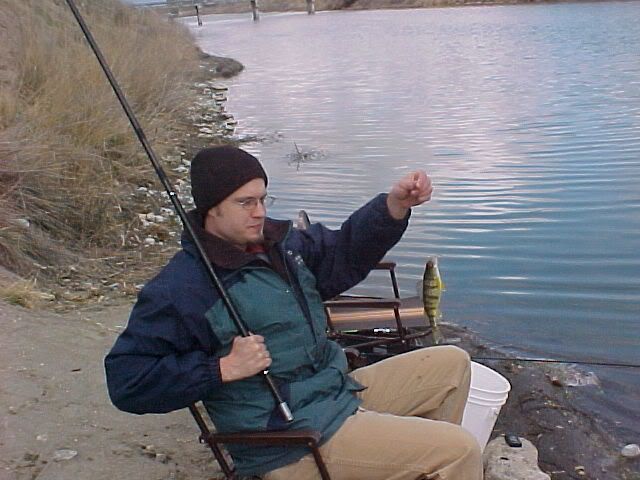 As you can see, we had action on both crappie jigs fished with a fiberglass "cane-pole"; and surprise, surprise Mike caught a few on his fly rod. He was using a size 16 bead head hare's ear and had a blast watching his line jump when the little guys picked it up. The fish were definitely not as large as the ones that we have been regularly pulling out of Moses Lake for the past month and a half, but they were much better fighters.
One of the hearty fishermen that came out that day to join in the bounty of perch was Blake McCracken of Wenatchee. Although only 41/2 years old, he was putting the whuppin on the perch like an old pro. (With some help from his father of course) The McCrackens were fishing nightcrawlers under slip bobbers. It sure was fun to watch those floats dance when the perch litterally attacked the bait.
The Winchester Wasteway at Rd. 5 and the Alder St. Bridge in Moses Lake should continue to give solid perch action for the next few weeks. Be sure if you have the chance to take a kid fishing right now. There is nothing like the pre-spawn perch bite to get a kid hooked on fishing for life.
That's all for now,
Good Fishing - Eric and Mike